ONLINE AUCTIONS:
---

DAPIRACE 2017
All final pigeons from 2017!
Hereby a sale of all pigeons from the final of DAPIRACE 2017!
A super chance to buy from top origins from all over the world! Enjoy!
Link to additional: Introduction
Ends 01/10!
14.00-14.30 CEST

Ends 01/10!
15.00-15.30 CEST

Ends 01/10!
16.00-16.30 CEST

Ends 01/10!
17.00-17.30 CEST
LATEST NEWS:
---

M&C BREEDING
We are happy to present our new website
- a website that introduce you to our breeding loft!
Here you will be able to find a lot of information about our breeding pairs - and, important, all the nice references that we have from them. This season has started fantastic - take a look at the many topresults already!!
Thank you for your visit!
LATEST ARTICLES:
---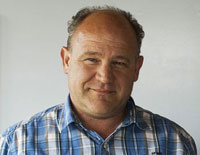 HUUB HERMANS
Brilliant Season 2016!
Again this year he has be racing fantastic and especially on the races from 500-850 km. Read about all championships!
---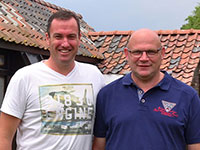 TEAM NOËL-WILLOCKX
Super results on the nationals!
So far the season has been fantastic for the wonder-team - this year only racing with youngsters and 1 (!) yearling!
---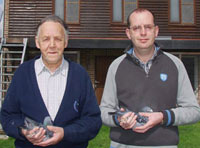 GUY BAERTS
The story about the foundation cock LITTLE JOE!
Read more about this super bird - a real stockbird - founder of a colony! And pay attention - right now you have the chance to buy a direct daughter of LITTLE JOE - see auction above!!