Latest news:
---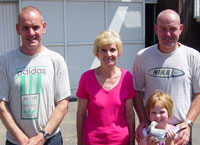 MARC & FRANKY VAN DE WALLE
BELGIAN LONGDISTANCE TOPLOFT!
The 2 brothers Marc & Franky have raced amazingly on the longdistance - really proven that they got the pigeons and the skills - in 2013 they had a superb season with 2. Nat. Champion KBDB and several other championships!!
Ends Sunday 21/12!
---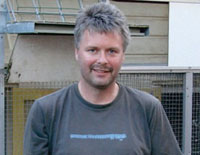 JOUKE ROTTINÉ
ONEDAY LONGDISTANCE SPECIALIST!
Jouke Rottiné performs very good on the NPO-flights in Holland - the races with the hardest competition - and here he sends from his best with a lot of topresults on the distances between 300-700 km!!!
Ends Sunday 21/12!
---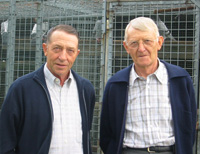 JOS & JULES ENGELS
THE LEGENDS FROM PUTTE!
First part of an in many ways complete auction from the worldfamous brothers Engels. All pigeons close to the foundation lines and inbred - perfect for breeding - unique opportunity!!!
Ends Sunday 21/12!
---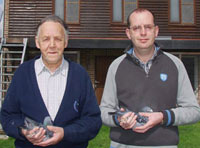 HENRI & GUY BAERTS
FANTASTIC THONÉ PIGEONS!
Because of his close relationship to Jos Thoné, Guy Baerts has one of the greatest Thoné collections today - fantastic pigeons, perfect for the longdistance - and here you can also bid on a direct son of the foundation cock LITTLE JOE - super!!!
Ends Sunday 28/12!
---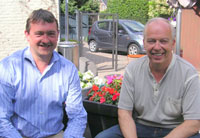 BOSMANS-LEEKENS
NEW FANTASTIC TOPLOFT!
We are proud to present an auction with one of the very best loft in Belgium this season both with yearlings and young birds - and we are sure that this is only the beginning of this duo - be there now - super chance!!!
Ends Sunday 28/12!
---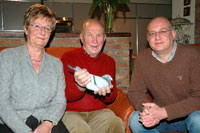 VAN HOVE-UYTTERHOEVEN
WORLDFAMOUS LEGENDS!
Fantastic auction from the worldfamous family from Putte, Belgium. At last the chance to get very close to their best pigeons - incl. sister and brother to their olympic pigeons - unique opportunity to buy your foundation for the future!!!
Ends Sunday 28/12!
---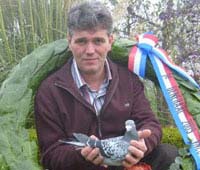 HAROLD ZWIERS
HOT MARATHON FANCIER!
One of the best marathon fanciers in Holland must be Harold Zwiers - strong performance on his own loft but also great results on other lofts with his family - and here is your chance to come close!!!
Ends Sunday 28/12!
---
---