Latest news:
---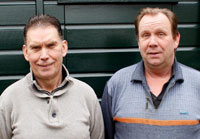 GEBR. POUW
Super fast results!
Gebr. Pouw just continue on the top - a small team but amazing results - and also their new investment with toppigeons from Vandenabeele! Superchance to get pigeons that already have proven that they can bred winners all over the world!
Ends Monday 27/10! (because of Kassel)
---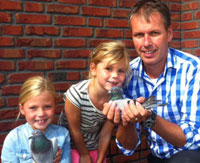 MARCO KLEIN FALCKENBORG
Rocket-speed to the top!
Marco Klein Falckenborg had a new start in 2011, but within only 3 years he is on the top again - look at these pigeons - first prizes on all pedigrees - directly from the best pigeons - superchance!
Ends Monday 27/10! (because of Kassel)
---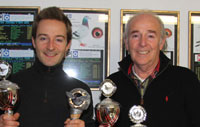 BEVERDAM RACING PIGEONS
Dennis and Herman stay in the lead!
Fantastic new collection of birds from Beverdam - Freddy Superbirds and unique Janssen birds - quality for all lofts - high class!
Ends Monday 27/10! (because of Kassel)
---
COMB. P & S VERBEEK
Dynamic Marathon Duo!
Founded on the famous Aarden pigeons, dynamic envolved with speed and stamina to a close and strong family - racing with only few pigeons but with very good results - strong pigeons, strong eyes - here is a marathon injection!
Ends Sunday 2/11!
---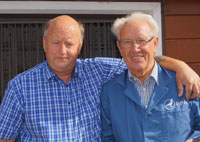 DE RAUW SABLON BREEDING DK
Collection of De Rauw Sablon pigeons!
These 2 Danish fanciers have during the last years selected and purchased a nice collection of pigeons from the popular De Rauw Sablon strain - here a round of beautiful blue pigeons from their best couples!
Ends Sunday 2/11!
---
SJAAK BUWALDA
- a season of marathon magnificence!
A super season for Sjaak Buwalda and his marathon birds - showing again that he belongs to the very top at these tough races!
Online auction with 16 youngsters from his absolute best breeders will start in October!
---
COMB. ZWIERS & VD GOORBERGH
- young, strong longdistance team!
The combination of 2 young topfanciers - new name on the national marathon scene - we are sure that they will demand many topprizes in the future!
---
HAROLD ZWIERS
- 19th Internat. Barcelona 1275 km!
The foundation lines from Harold Zwiers made it from a long Barcelona flight - first pigeon YAIKA 19th International!