ONLINE AUCTION:
---

DAPIRACE FRIENDSHIPAUCTION
PRE AUCTION!
As a new thing DAPIRACE has arranged a friendshipauction that will be held on Saturday 24/8 - here you have the chance to pre-bid online - and these prebids will be used as startbids Saturday.
Ends Friday 28/08!
Link til: Intro - Auction
This is a PRE-auction - in Danish Kroner! (1 EUR = 7,6 DKK)
---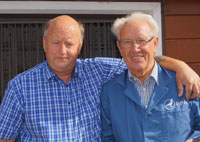 DE RAUW SABLON BREEDING DK
TOTAL AUCTION!
Unfortunately we have lost a good friend - so this breeding combination has to stop - breeders were sold last week - here a round of youngsters!
Ends Sunday 6/9!
Link til: Intro - Auction
These pigeons are in Denmark at the moment!
LATEST ARTICLES:
---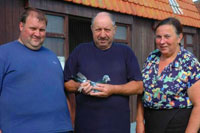 MARC & GEERT POLLIN
2 x 1st National in 2 weeks time!
A fantastic season by Pollin was triumfed by 2 national winners with one week - again the foundational lines did it!!
---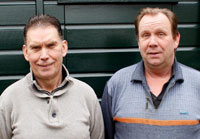 GEBR. POUW
New Lines with bravour!
Gebr. Pouw have invested quite a lot in new strains the last season - and with big success - still they maintain the speed of their pigeons!!
---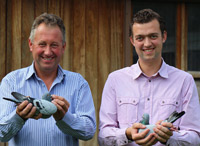 GINO CLICQUE
3 super results in only 2 weeks!
Gino Clicque, his family and team continue the high standard from the season last year - and again they are in the very top every week - the 2 last weekends have been magneficient!!
---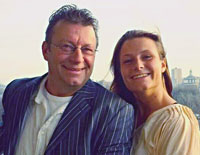 P & P SOLLEVELD
for years at the top of the ZLU and NPO races!
Peet and Paloma Solleveld - father and daughter - have a great passion for the longest flights - and with success - read the story of this toploft!