FIXED PRICE PIGEONS:
---
LATEST ARTICLES:
---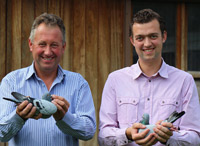 GINO CLICQUE
3 super results in only 2 weeks!
Gino Clicque, his family and team continue the high standard from the season last year - and again they are in the very top every week - the 2 last weekends have been magneficient!!
---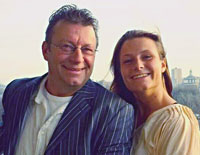 P & P SOLLEVELD
for years at the top of the ZLU and NPO races!
Peet and Paloma Solleveld - father and daughter - have a great passion for the longest flights - and with success - read the story of this toploft!
---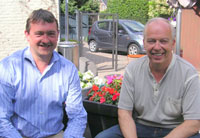 BOSMANS-LEEKENS
1. Interprov. Gueret 2015!
The superduo Marc Bosmans and Dirk Leekens showed their quality again from Gueret - a new grizzled LUCKY SIXTY went all the way to the top - granddaughter of the magneficient LUCKY LUKE!
---
HUUB HERMANS
Super Start Season 2015!
Huub Hermans has started the season very good - on the first 2 x 500 km flights his pigeons did remarkable - especially the family around BLUE MAGIC!