LATEST NEWS:
---
FIXED PRICE PIGEONS:
LATEST ARTICLES:
---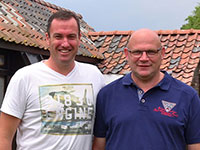 TEAM NOËL-WILLOCKX
Super results on the nationals!
So far the season has been fantastic for the wonder-team - this year only racing with youngsters and 1 (!) yearling!
---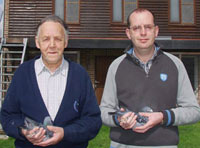 GUY BAERTS
The story about the foundation cock LITTLE JOE!
Read more about this super bird - a real stockbird - founder of a colony! And pay attention - right now you have the chance to buy a direct daughter of LITTLE JOE - see auction above!!
---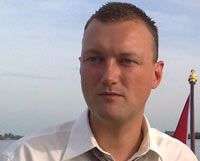 SJAAK BUWALDA
2015 - the winning streak continues!
Sjaak Buwalda continues his super results on the marathon distances - read about 2015 - yet a new season with topresults!
---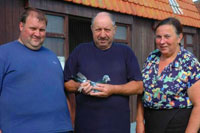 MARC & GEERT POLLIN
2 x 1st National in 2 weeks time!
A fantastic season by Pollin was triumfed by 2 national winners with one week - again the foundational lines did it!!
---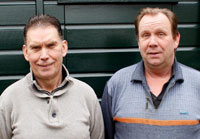 GEBR. POUW
New Lines with bravour!
Gebr. Pouw have invested quite a lot in new strains the last season - and with big success - still they maintain the speed of their pigeons!!
---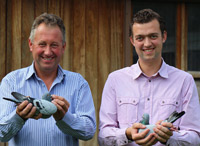 GINO CLICQUE
3 super results in only 2 weeks!
Gino Clicque, his family and team continue the high standard from the season last year - and again they are in the very top every week - the 2 last weekends have been magneficient!!